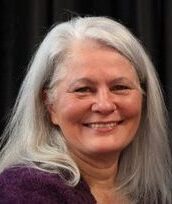 Nadia McLaren
Ecofuturist concerned with how natural, social, knowledge and psychological systems interact.
Independent consultant for 35 years: strategic analysis, programme development and project management for international organisations, governments, businesses and communities.
Works across a broad range of disciplines and service areas. Majority of professional roles as a combination of expert / study manager, coordinating inputs of team members and subconsultants; usually accountable for initial tendering, client liaison, financial control and scheduling, public consultation, overall technical quality and integration.
Based in Adelaide, Australia. Also works through Union of International Associations (Belgium). International network of contacts, with European and Australian highlights.
Current enthusiasms: sustainable livelihoods and lifestyles; health and well-being; social entrepreneurship; conversational salons; "methods that work", "learning through doing" and know-how sharing; pattern language; semantic networks; collaborative leadership; collective intelligence; dialogue processes; complementary currencies and technologies for community building and accelerated learning.
Specialties: Sustainable futures, environmental assessment, ecology, sustainable development, international negotiation, social purpose enterprise, project management, knowledgebase editing, publishing, writing and editing, multistakeholder activities, meeting and facilitation processes, NGO governance.