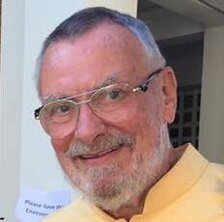 Mike Boddington
Since 1970, Mike has operated as a consultant in the developed and the developing world, helped to start Global Action Plan in UK and was on the international board. Since 1991, the main emphasis of his work has been in disability in the low-income world. Right now, he is an innkeeper in Lao PDR.
The Jungle House
Mike and Xoukiet offer a unique visitor experience at their home 10 km outside Vientiane, at a totally inclusive price: stay, transport, drinks, dinner b&b.
We are honoured to be awarded Airbnb SuperHost status for another quarter. We have been Superhosts since October 2014, and we try to ensure that we maintain that standard with all our guests.