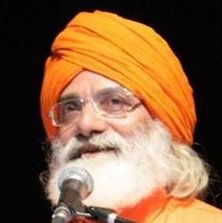 Dada Shambushivananda
Born in 1949 in Shimla, India, Shambhushivananda, also known as Dada, has lived an uncommon life. He is a gold medalist of Panjab University and completed his Ph.D at the Wharton School of Business (University of Pennsylvania) in Business & Applied Economics.
He taught at several universities in the United States before choosing a monastic life in 1979. Ever since, he has dedicated himself to the pursuit of inner and outer peace.
For over a decade, he served as a Rector of a seminary in Sweden and is presently the Chancellor of Global Neohumanist Education Network.
Shambhushivananda also had the honour of addressing the Lithuaninan Parliament, the Kyoto Forum, the Parliament of World Religions and scores of other forums. A known luminary on "Yogic Traditions and Contemporary Problems" he received the International Mahatma Gandhi Award in 1992.