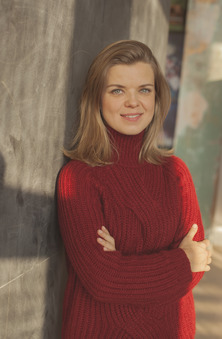 Anna Shakhovets
Anna Shakhovets is the founder of ReCo Consulting and is a consultant in business transformation, team coaching and leadership skills development.
After 18+ years of senior leadership experience in Supply Chain and Procurement within various industries and international environments, Anna founded Re-Co Consulting with the intention to focus on organisational design that supports leadership development, sustainable organisational transformation through awareness based methodologies and systemic wellbeing.
By leveraging her extensive and unique background in business, negotiation and conflict resolution, coaching, mentoring and meditation, Anna offers a deeply human approach to change management and transformation using the latest awareness based approaches. Her breadth and depth of leadership skills allows her to bridge the gap between complex business environments and ancient wisdoms to help leadership and teams find new levels of alignment to achieve their goals in a more effective and fulfilling way.
Anna also serves as a board member at ICF (International Coaching Federation) Switzerland with the focus on Organisations and Network Development and a guest lecturer at Essec Business School.