The Legacy17 community is a cooperative association, co-owned by seasoned and passionate sustainability practitioners. Our members are currently based in 14 countries on four continents. We continue to learn together and join forces in projects.
Our focus and expertise is on the skills needed, and so often neglected, to realise the SDGs and IDGs.
We call them People Skills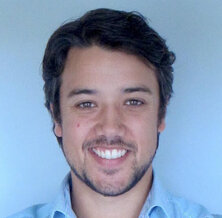 Community member in focus
Every now and then we focus on a community member. You can learn about Amit Paul on LinkedIn and Facebook.
Words from our community members
Marcus Bussey speaks on Re-Balancing
How to get engaged
Learn more about how to engage with our community and how to work with us. Or just drop us a line.
How can I work with you?
Project partner
We regularly partner in international projects, many of them EU-funded
Joint events
We are happy to engage with others to co-host webinars as well as online, and hybrid or blended workshops
Expertise
We can propose highly skilled and experienced people for specific tasks, for instance event facilitation, design and evaluation of change processes, design and documentation of behaviour-change programs
What events or workshops can I join?
We host and co-host online Communities of Practice (CoPs) [do we have something relatively stable to link to?]
How do I become a member?
New members are nominated by one or more existing members. If you don't yet know any of us but would like to, try joining a CoP or other event [do we have something relatively stable to link to?].
Our focus is on
People skills, transformative action, action research
Regeneration/transformation of food systems, education, economics
Towards Agenda2030 and beyond